Mary Huss has been on the Governing Board at SeaView since 2009. She is the oldest member of the Board; both in time served and chronologically! She moved to Seward in 1971 to help her husband establish a dental practice. She understands the challenges inherent in providing health care while maintaining a viable business operation.
Her children were born and raised in Seward and both graduated from Seward High School. She has been a volunteer for many community organizations, from the schools, the arts, church and library to the Senior Center!
Mary looks forward to helping SeaView implement its Strategic Plan and reorganization. She understands the changing realities of Behavioral Health Treatment in Seward and hopes to provide insight to the community about these changes when needed.
A former commercial real estate appraiser and school board member, Lynn is retired. Lynn and her husband have lived in Seward since 1990. Together, they raised their four children, both in Seward and in her husband's hometown of Anchorage. Lynn and her husband consider Seward their "forever home."
Lynn has been a member and served on the boards and committees of a number of service organizations, a charter school, an optional school and a preschool in Seward, Anchorage and statewide. She has been an active member of the PTA since 1985. Lynn and her family have always been involved in their communities.
Several of Lynn's family members have experienced disabilities in the areas of mental health, substance use, mobility, hearing and vision. She believes her family has a hereditary predisposition for substance use. One family member experienced a traumatic brain injury. Lynn lends her voice to advocate for people with disabilities when the opportunity arises and was an Alaska Medicare Part D Prescription Drug Plan advisor during its rollout.
Our Mission
To provide community-based services that strengthen families, foster self-sufficiency and enhance the quality of life.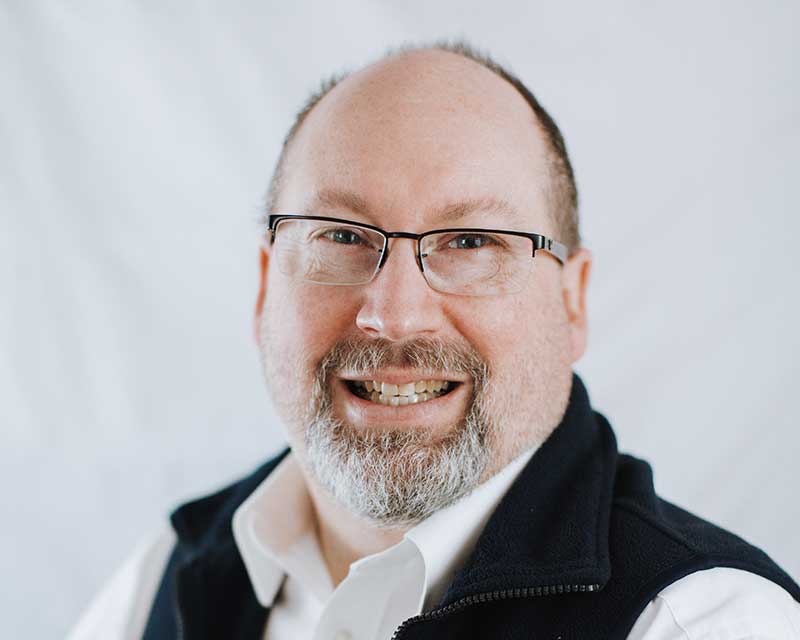 David Kingsland
Vice President
David Kingsland is married and a father of three. He has lived in Seward for 20 years and in Alaska for over 40 years.
David has worked as a teacher and principal for various urban and rural school districts throughout the state for 25 years. He finished his career in Seward after serving as principal at Seward Elementary School.
David was first involved with SeaView through their work with students in the Seward schools and saw the valuable role it played in families lives. Once he retired, he continued this relationship by acting as a liaison between the schools and SeaView.
David holds a B.A. degree in Political Science and Secondary Education along with a M.A. degree in Educational Leadership, from the University of Alaska Fairbanks.
David also serves on the Seward School's Site Based Council and the Bond Reimbursement and Grant Review Committee, for the Department of Education and Early Development.
Grace Williams
Secretary/Treasurer
Grace Williams joined the Governing Board and Finance Committee in December of 2011. Grace has always appreciated the work SeaView has done for the community and was honored to be able to give back by serving on the Board.
Grace was raised in Seward, AK and left in the mid 90's to attend college. She lived outside Alaska for 10 years before deciding to return to Seward to raise her daughters. Her daughters attend the local schools and are involved in various activities throughout the community. Grace coaches middle and high school basketball. She is the President of the Seward Seahawks Athletic Booster Club. In her work as a bookkeeper for a local construction company, Grace is all about numbers. She enjoys spreadsheets and balanced budgets. Heading SeaView's Finance Committee gives her the opportunity to use her professional experience in a volunteer capacity. In her free time, you can find Grace with a book in her hand.
Trish Hart
Governing Board Member
Trish hales from Wisconsin but has lived in Alaska for 33 years. For the past 22 years, Trish has been an instructor with AVTEC- Alaska Vocational Technical Center. She has two children who have and are attending the local schools. Her daughter had her own special needs when Trish adopted her at the age of 6. Trish's son (adopted at age 7) has a variety of diagnoses including autism and dup15q syndrome.
Trish has been an advocate for special needs children and adopted children in the schools and the community for many years. This advocacy has enriched her children's lives as well as others and has helped a few people in town navigate waiver programs and adoption paperwork. Trish is also a voice for Career and Technical Education (CTE) and is on the CTE board for the Kenai Peninsula Borough School District. Though volunteering is something she aspires to, she often finds that with the needs of her son, time is limited. By serving on the SeaView Governing Board, Trish feels she can still be the voice for some of the children. Trish's family has been using SeaView services for about 15 years.
Patrick Messmer
Governing Board Member
Patrick Messmer grew up in Fairbanks, Alaska where he earned his bachelor's degree in Criminal Justice in May 1999 from the University of Alaska, Fairbanks. In August of that year, he was hired by the Bethel Police Department and was sent to the Alaska State Trooper Academy in Sitka where he graduated third in his class of 41 students. During his six years with Bethel Police Department, he held the positions of Investigator and Sergeant. He was hired by the Seward Police Department in February 2006. In March 2008, he was promoted to Corporal. Cpl. Messmer was voted officer of the year in 2015.
Patrick chose to serve on SeaView's Governing Board because as a police officer, he knows the impact that mental health has on crime and overall community health. In addition, he feels strongly that communities need to focus on solutions to problems rather than just treating the symptoms.
Patti Price
Governing Board Member
Patti Price recently retired from her position as Counselor and the Student Services Department Chair at Alaska Vocational Technical Center (AVTEC), where she worked for over 23 years. She also served as AVTEC's ADA and EEOC officer. In her position at AVTEC, Patti supervised Student Support Services, Employment Services, AVTEC's Workforce Innovative and Opportunity Act Grants Services, Adult Basic Education and GED prep. She assisted in organizing Seward's Community Health Fair each year, and her department put on the Annual AVTEC/Seward Job Fair. Patti sits on SeaView's Finance, Audit, Policy & Procedures and Personnel Committees, and serves as Vice-President on SeaView's Governing Board.
Patti was first involved with SeaView through her work as a Counselor at AVTEC. She saw the great need that students and their families had for behavioral health services and referred many to SeaView. Patti continues to see a great need in Seward for SeaView's services and hopes her work on the Governing Board will assist the agency in continuing to provide high quality behavioral health services to the people of the Seward area.
Patti holds a M. ED in Career Guidance and Counseling from Northern Montana College, a M. ED in School Administration from the University of Great Falls, and a B.S. in Elementary Education from Eastern Montana College. She holds teaching certificates for Teacher, Counselor, and Principal in Montana, and certifications for Counseling and Principal in Alaska
Patti loves to spend time with her family, quilt, and hike in the mountains around Seward.